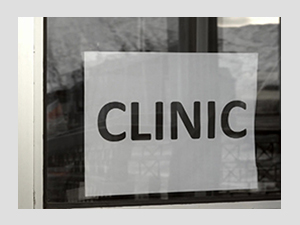 TB can be cured! And for the vast majority of people with the disease, TB is cured right here in Nunavik.
A traumatic experience involving tuberculosis continues to haunt Nunavik to this day. From 1950 to 1969 the Canadian Coast Guard ship C.D. Howe anchored during the summers on the shores of Nunavik and conducted medical tests on the Inuit population, sending those with TB south for treatment.
These patients and their family went through a heart-wrenching experience. Many were not even allowed to go back on shore one last time to say goodbye to their family and friends. Inuit patients were shipped to hospitals and sanatoriums in the South. Several were gone for many years while others were never to be seen again. Some Inuit families do not even know where their loved ones who died in the South are buried. People suffered. Many still carry the scars of these tragic events.
That is NOT how Inuit are treated for TB today. Hospitalization for active TB cases most often takes place in Puvirnituq or in Kuujjuaq and sometimes in Montréal but usually for only a short period of time.
Adults with active TB will be hospitalized, placed in isolation and ordered to take the medication. But once the disease is stabilized and the patients are no longer contagious, they will be released from hospital. But they will need to continue the treatment.
If a person has active TB the treatment can last between six and nine months. In some cases it can last up to 12 months. If a person has sleeping TB, medication can kill the bacteria in four months. However, in some cases it can take as long as nine months.
People with sleeping TB need to understand that there is a risk that in some of them, TB can wake up at any time. It may become contagious, posing a threat to their family and the entire community. Those with sleeping TB need to be strongly encouraged to take the medication. They are a critical link to ending the spread of TB in Nunavik.