Dispel the myths!
Talking about suicide for the purposes of prevention does not encourage people to think about suicide or carry out suicidal acts.
It is a fallacy to believe that individuals who express suicidal thoughts are seeking attention. It is important to take any expression of suicidal thoughts seriously.
An individual who thinks about suicide is not a coward. He wants to end his suffering and is ambivalent between his desire to live and his desire to end the suffering.
Suicide is not a spontaneous act; it is the end of a process. In general, the warning signs can be deciphered although sometimes difficult to detect.
Quick relief after a crisis or a change in the individual's situation does not necessarily mean that the suffering has subsided. Either could also be a warning sign.
Although suicide is often linked to a bout of depression, not all suicidal individuals necessarily display symptoms of depression.
https://www.aqps.info/comprendre/mythes-realites.html
How do you recognize a suicidal individual?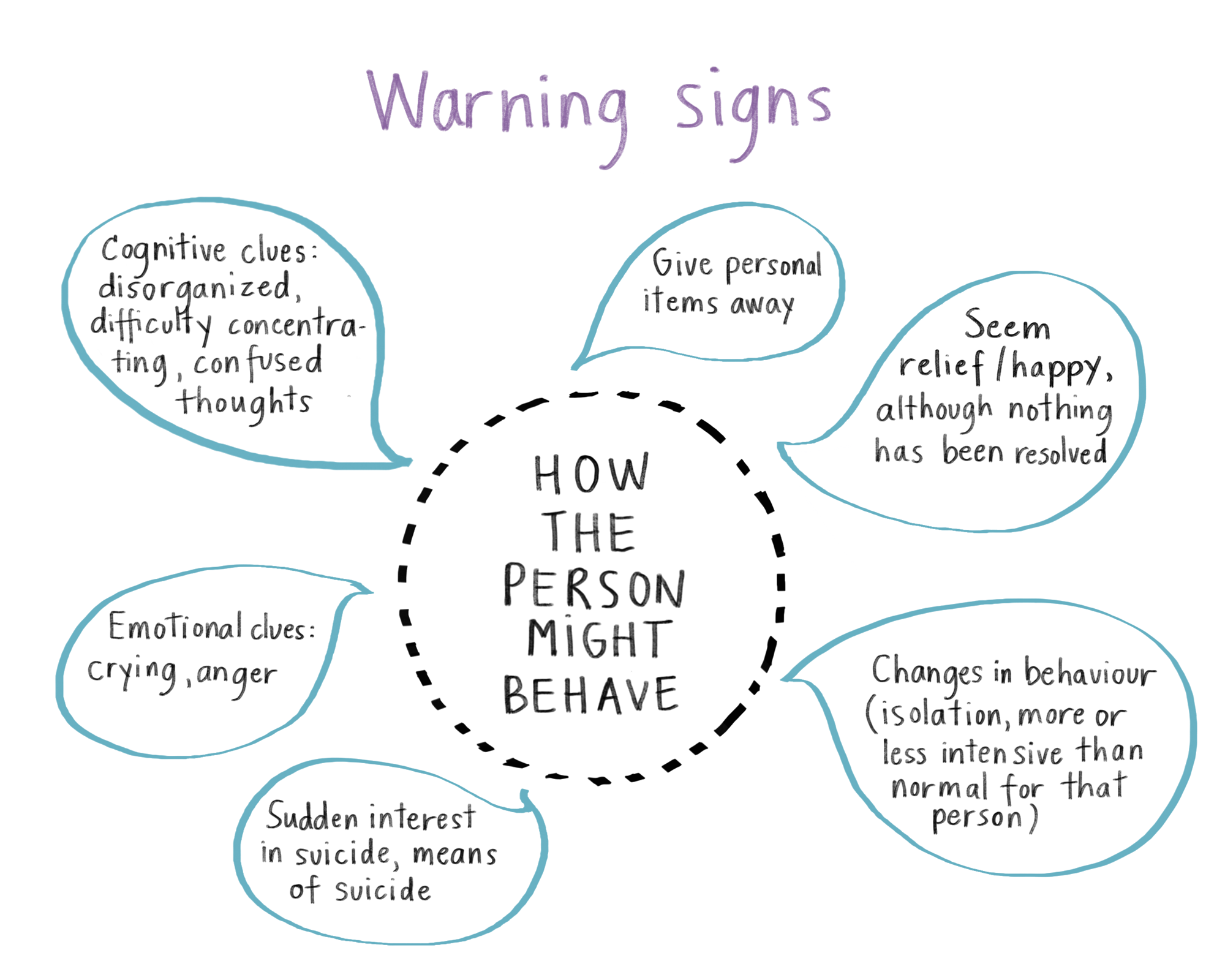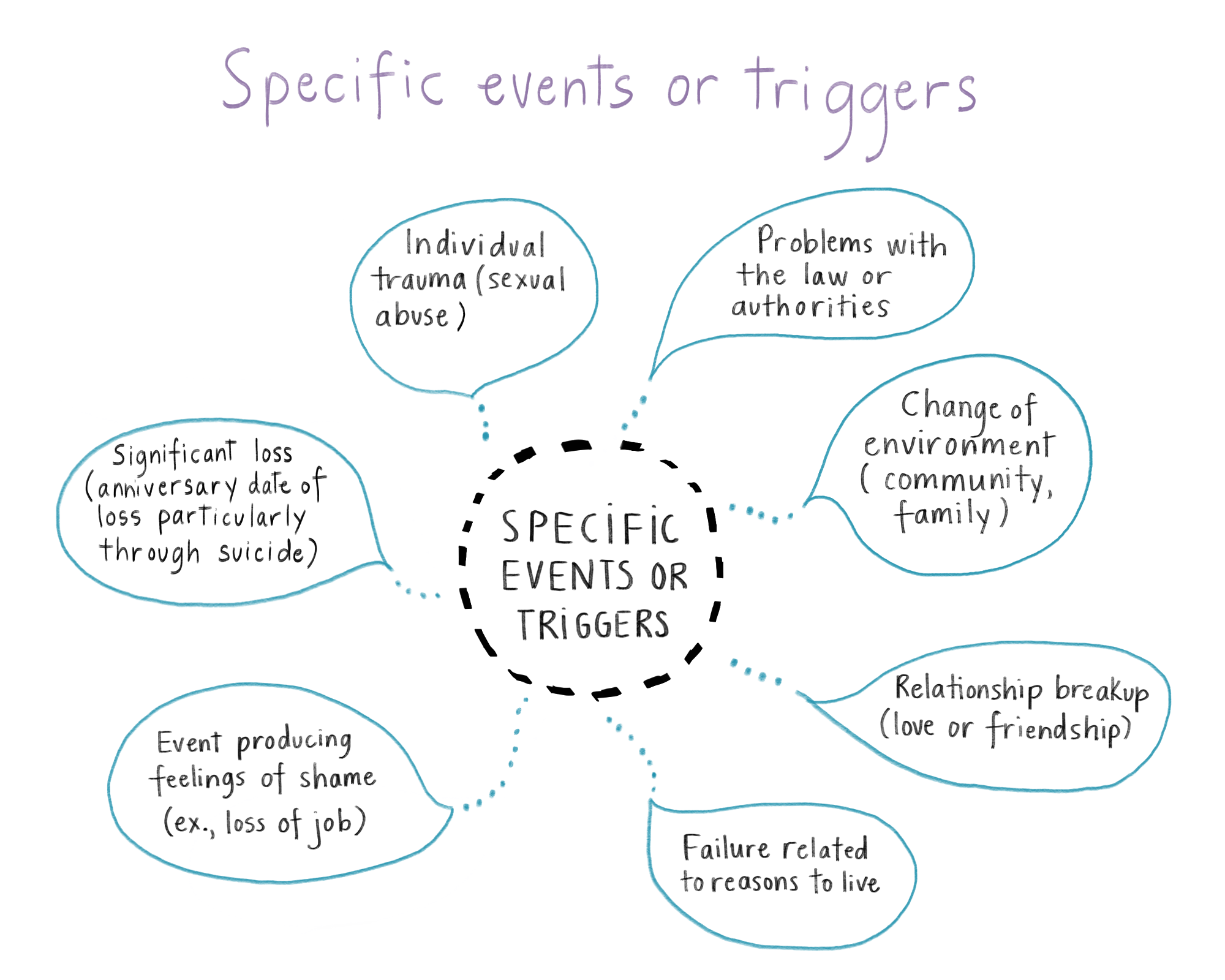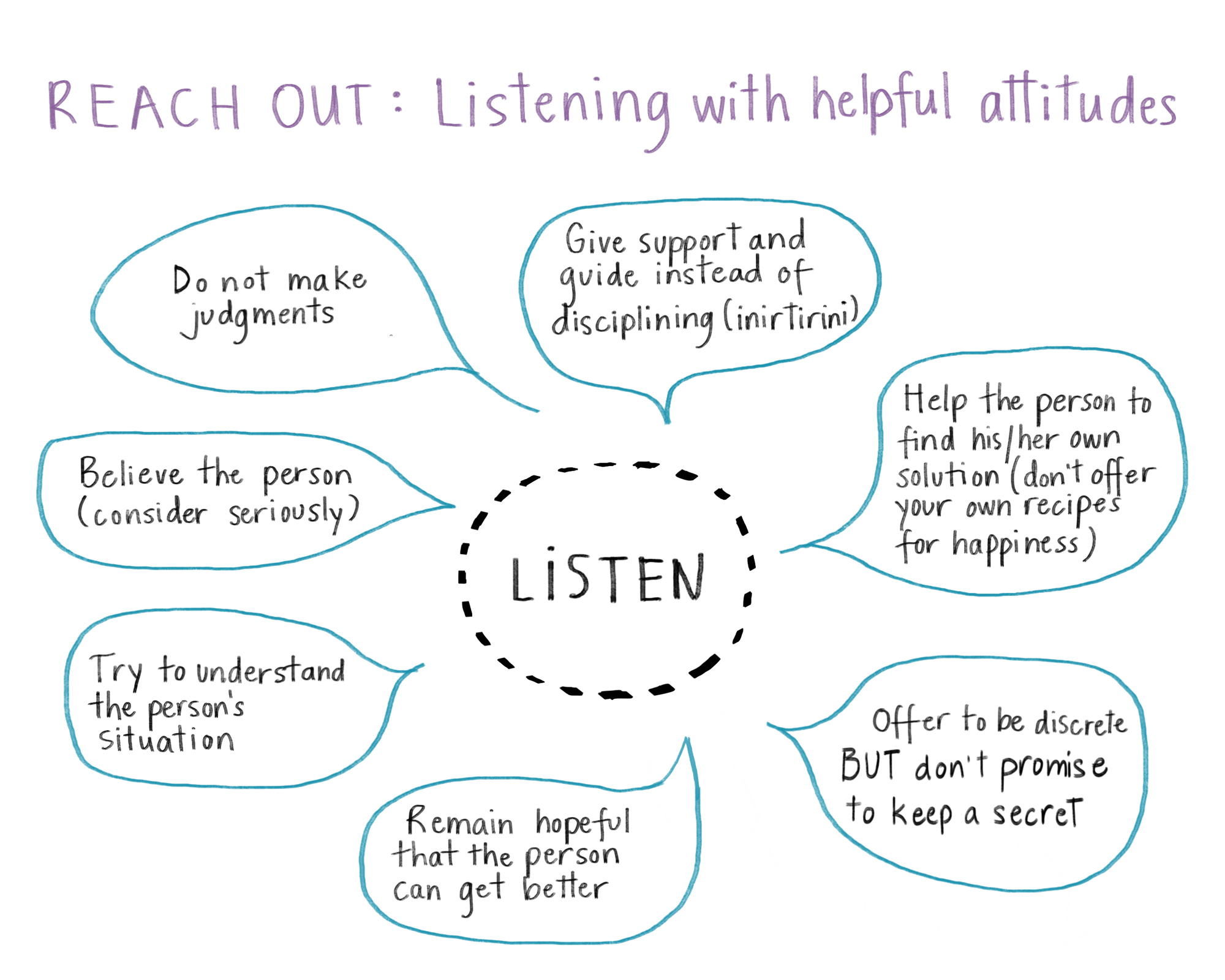 The recommendations is never to remain alone when feeling distressed; speak to a friend, a close relative, an elder or an employee of the health centre. What is important is to share your feelings and thoughts with a person you trust.
If you are concerned about a loved one, a friend or a colleague, do not keep the secret; go get help yourself in order to help that individual who is suffering. Two heads often see things more clearly.
For more information and tools, the training program "Reach Out" is available. Contact Véronique Paradis, coordinator for suicide prevention at the NRBHSS, at 819-964-2222, extension 280.
A quick look at the available services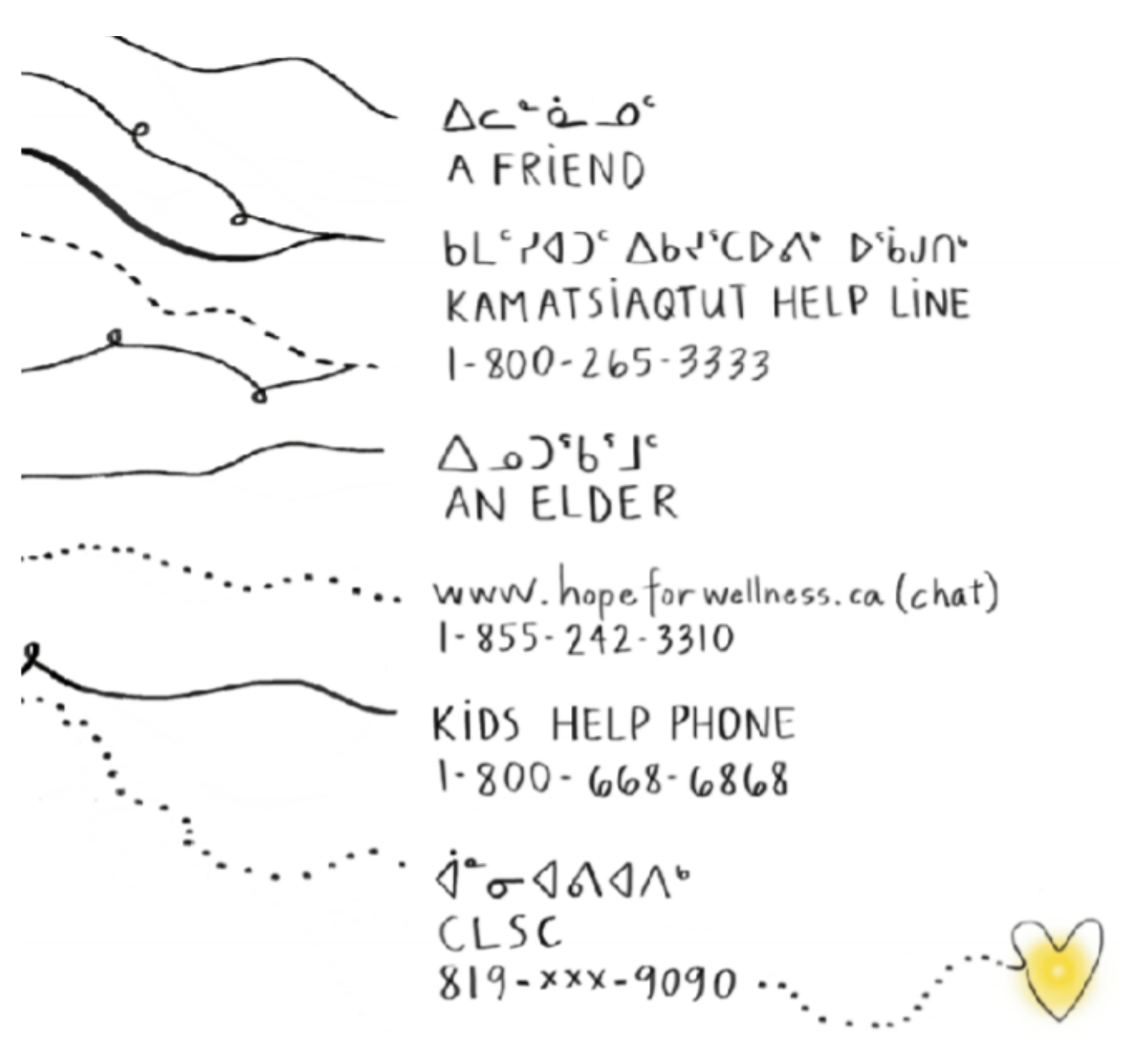 KRPF: 819-XXX-9111
Social services (a single number is coming soon!)
| | | |
| --- | --- | --- |
| Community | Number 9 a.m. to 5 p.m. | On call |
| Kuujjuaraapik | 819-929-3377 | 819-929-3376 |
| Umiujaq | 819-331-7019/7494 | 819-331-7019/7494 |
| Inukjuak | 819-254-9108 | 819-254-8708 |
| Puvirnituq | 819-988-2718 | 819-988-2718 |
| Akulivik | 819-496-2232 | 819-496-2232 |
| Ivujivik | 819-922-3096/3556 | 819-922-3096/3556 |
| Salluit | 819-255-8829 | 819-255-8829 |
| Kangiqsujuaq | 819-338-3218 | 819-338-1138 |
| Quaqtaq | 819-492-9933 | 819-492-9037 |
| Kangirsuk | 819-935-4270 | 819-935-4817 |
| Aupaluk | 819-491-7558 | 819-491-7023 |
| Tasiujaq | 819-633-5022 | 819-633-5450 |
| Kuujjuaq | 819-964-2905 x 390 or 252 | 819-964-2905 x 0 |
| Kangiqsualujjuaq | 819-337-5269 | 819-337-5335 |