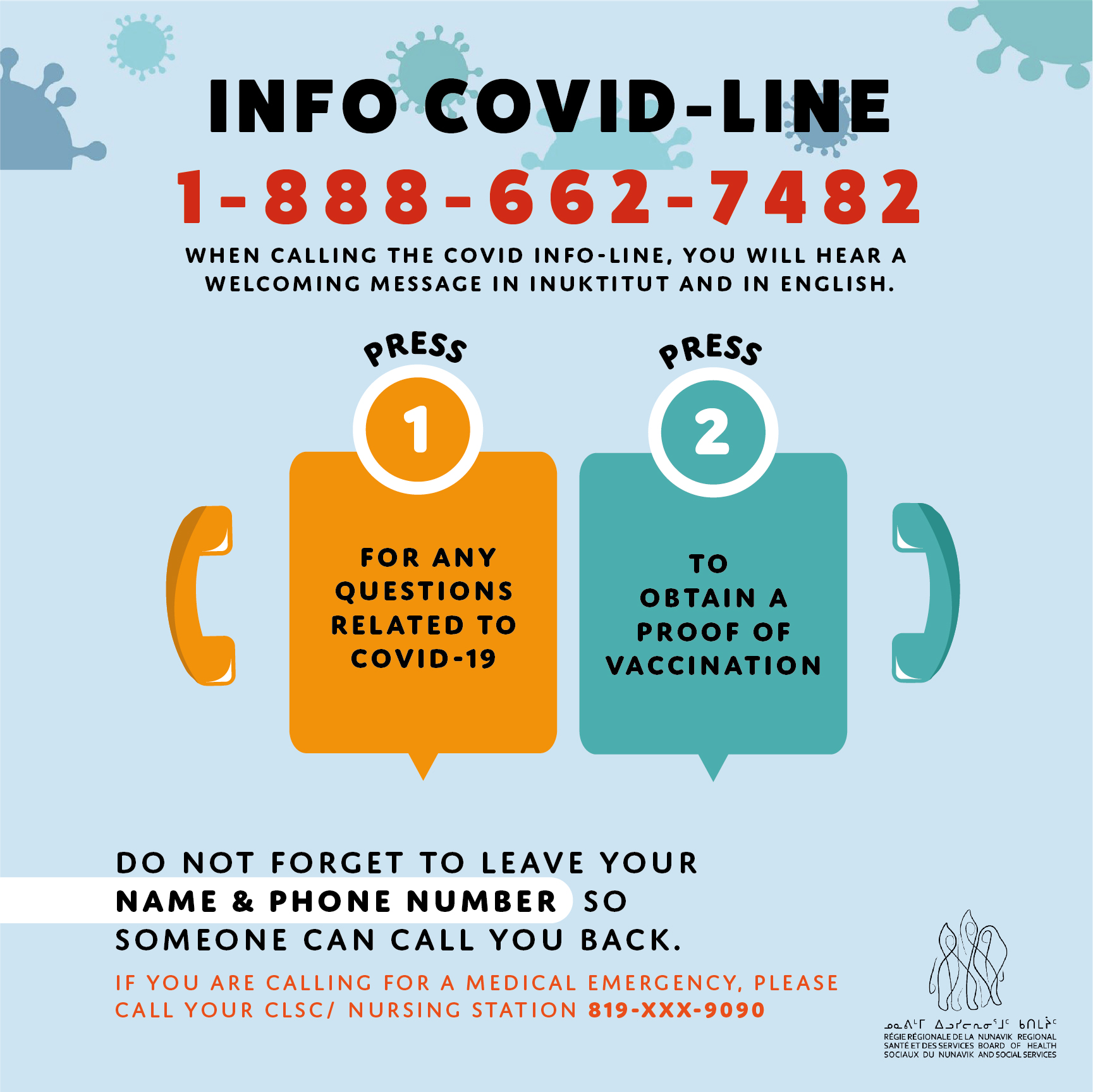 Nunavik communities have faced at least one, if not several waves of COVID-19 caused by the circulation of its variants. Public Health is actively monitoring the epidemiological situation in the region to protect everyone. Nunavik remains proactive and if required, Public Health will deploy any necessary measures for the affected communities.
Nunavimmiut are encouraged to stay informed, continue to remain cautious and apply the recommended measures known to be effective in reducing the spread of the virus and most notably, to protect the vulnerable.
You can always contact the COVID Health line for all questions related to COVID-19 and other respiratory viruses at 1-888-662-7482.
Opening Hours:
Monday to Friday: 9am to 5pm
Saturday and Sunday: 12pm-5pm
If you call outside of opening hours, please leave a detailed message including contact info.
For emergencies, call your CLSC/Nursing station.