Foster Families in Nunavik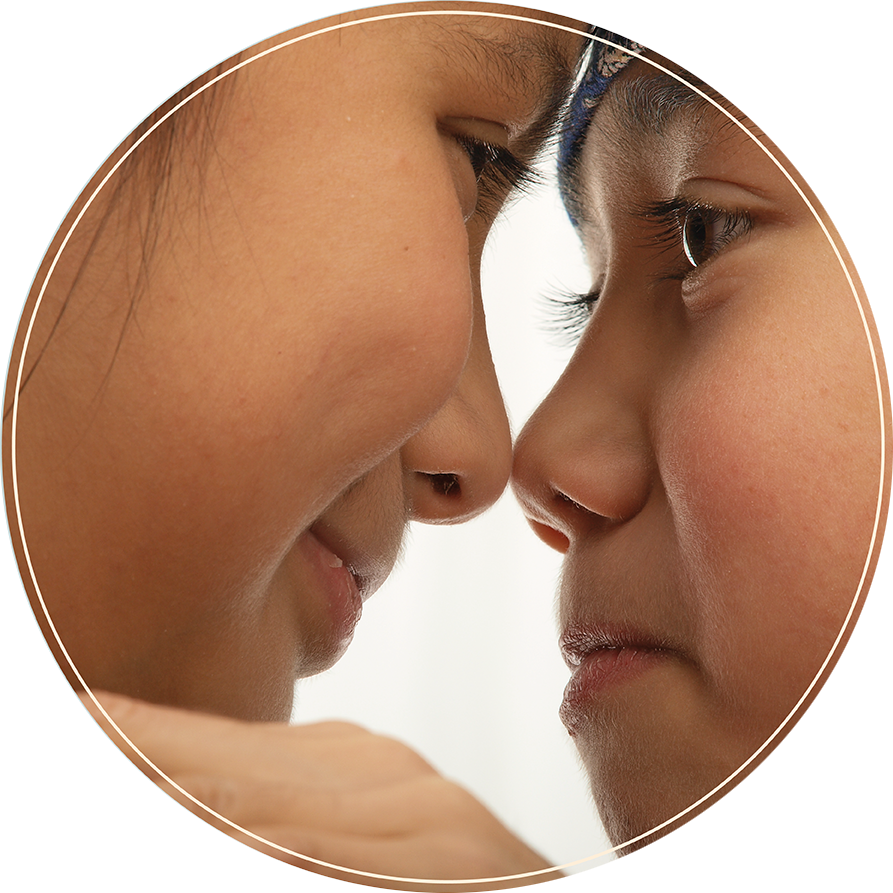 Some families face difficult situations and their children need to stay elsewhere for a certain time in order to allow the parents to work on themselves and for various other reasons. Foster families exist for such situations.
In Québec, including Nunavik, maintaining children in their natural living environment is a priority. Therefore, it is important to have foster families in Nunavik.
From the moment a child is placed in a foster family, the Department of Youth Protection (DYP) becomes responsible for assuming certain aspects of parental authority, including physical custody. Children placed in foster families are monitored under the Youth Protection Act (YPA) or the Act respecting health services and social services (ARHSSS).
The Department of Youth Protection and social services have a recognized role regarding foster families and therefore face major challenges, as they have the obligation of offering the children placed under their responsibility the services that are required by their situation.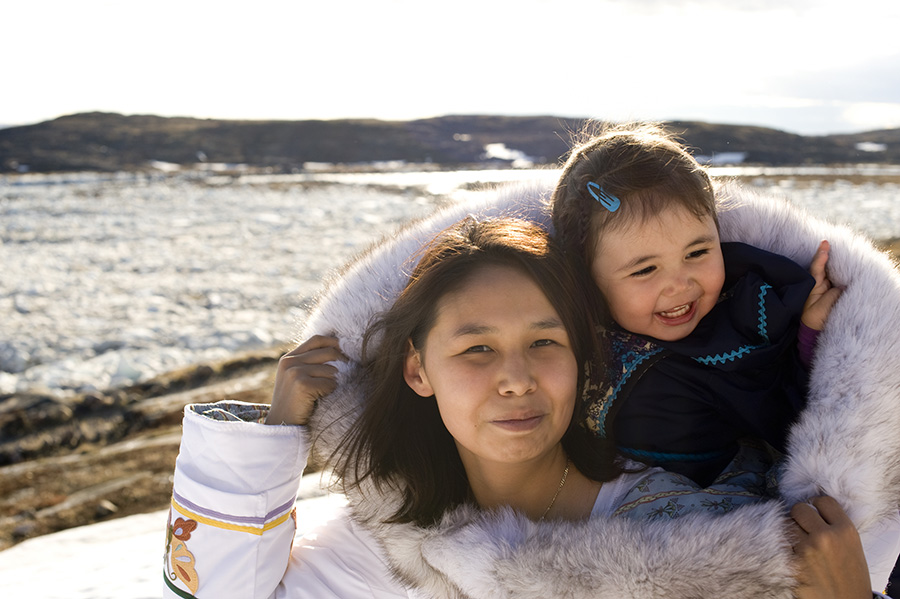 A foster family can be a single person, a couple or a family that takes one or more children or teenagers in difficulty into their home. The children are entrusted to them by a public institution in order to respond to their needs and to provide them with proper living conditions while nurturing a parent-child relationship in a family-like environment.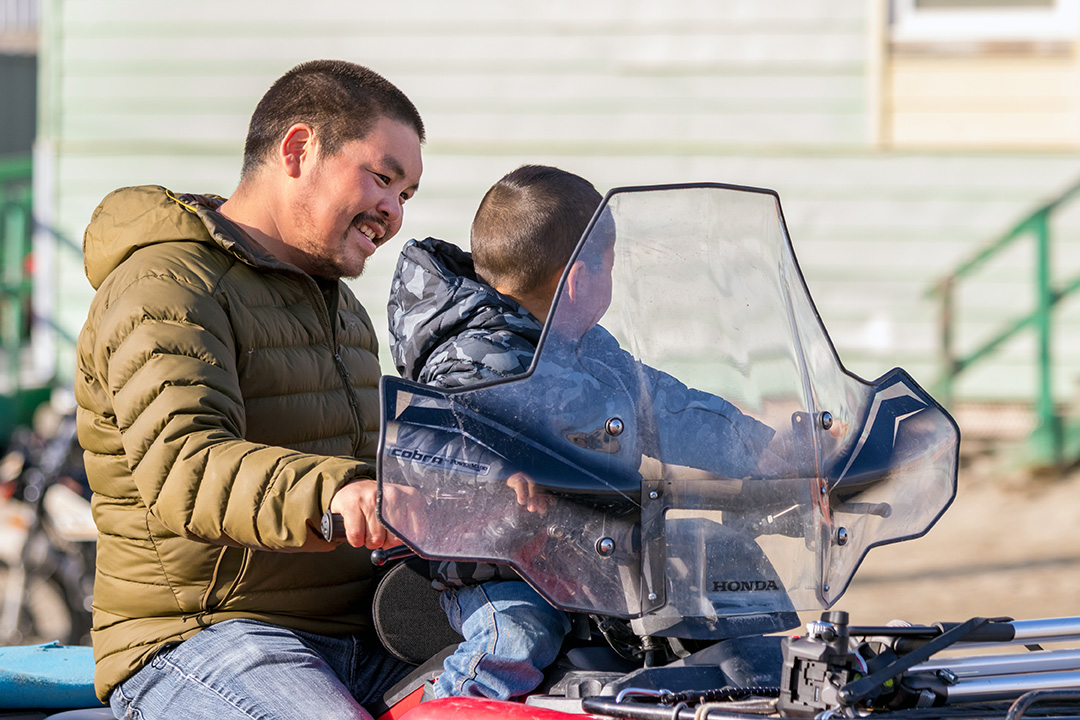 The foster family provides the child with living conditions that promote a parent-child relationship in a family-like environment. It must work, jointly with the interveners, at designing and applying an intervention plan destined for the child and his family. It must also cooperate with the child's biological parents as well as other partners such as those of the academic sector. Moreover, the placement's success is based in large part on the fact that all members of the foster family accept to share their family life.
Call your local DYP office:
Hudson coast: 1- 866-281-0074
ᓴᓪᓗᐃᑦ - Salluit: 819-255-8135
ᐃᕗᔨᕕᒃ - Ivujivik: 819-922-3393
ᐊᑯᓕᕕᒃ - Akulivik: 819-496-2730
ᐃᓄᒃᔪᐊᖅ - Puvirnituq: 819-988-2191
foster.home.puvirnituq@ssss.gouv.qc.ca
ᐃᓄᒃᔪᐊᒥ - Inukjuak: 819-254-8196
ᐅᒥᐅᔭᖅ - Umiujaq: 819-331-7643
ᑰᑦᔪᐊᕋᐱᒃ -Kuujjuaraapik: 819-929-3859
Ungava coast:1- 866-281-0082
ᑰᔾᔪᐊᖅ -Kuujjuaq: 819-964-2905 ext. 873
FosterYP.Kuujjuaq@ssss.gouv.qc.ca
ᑲᖏᕐᓱᐊᓗᔾᔪᐊᖅ - Kangiqsualujjuaq: 819-337-5335
ᑕᓯᐅᔭᖅ - Tasiujaq: 819-633-5450
ᐊᐅᐸᓗᒃ - Aupaluk: 819-491-7023
ᑲᖏᕐᓱᒃ - Kangirsuk: 819-819-935-4748
ᖁᐊᕐᑕᖅ - Quaqtaq: 819- 492-9037
ᑲᖏᕐᓱᔪᐊᖅ - Kangiqsujuaq: 819-338-1138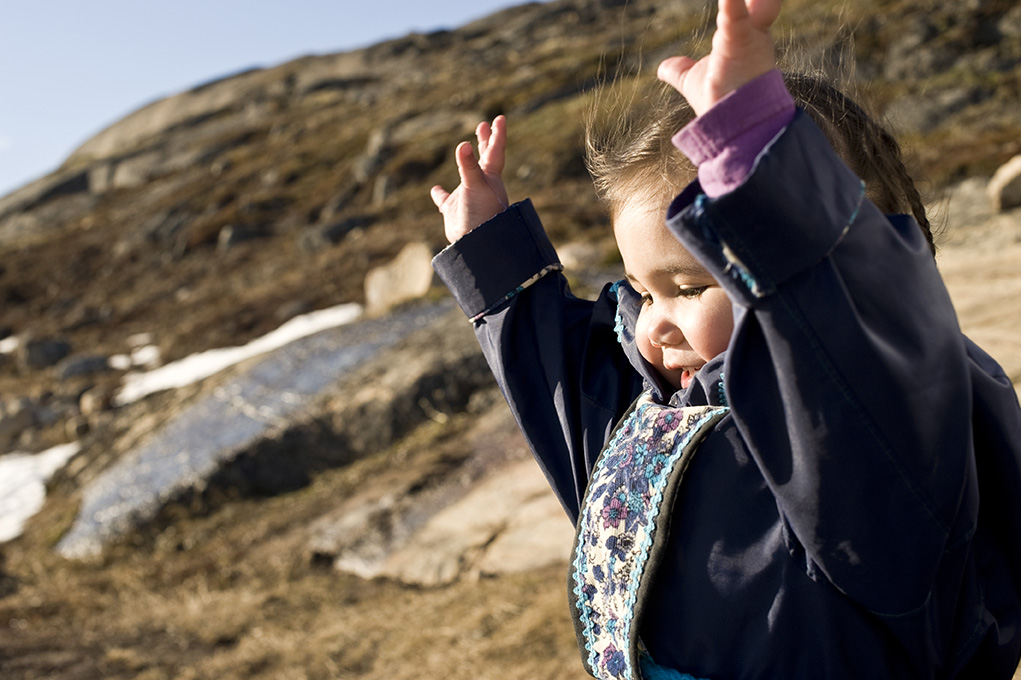 You can be a foster family for different timeframes?
Foster families are needed for different periods of time: short term, long term and even for spontaneous situations that last a few days only. The duration of placement is arranged according to the needs, the child's situation and the foster family's availability.
You can foster any of your family members?
It is important to know that when a child must be placed, the priority goes to extended-family members or a significant person for the child. Hence you can become a foster family for your grandchildren, cousins, nieces, nephews and halfsiblings as well as children from your community or other communities.
There will be a criminal-record check before applying?
People willing to foster a child have to respect certain requirements, to ensure the wellness of the child.
Some of the criteria are:
No criminal record related to sexual and physical abuse on a child;
Residence in a house; transit not acceptable;
No follow-up with the DYP in the last two years;
Automatic refusal of foster families that have been previously closed by the DYP.
You can foster while single?
Many foster parents live alone. It is not at all mandatory to be a couple to foster a child.
You can foster children while keeping your job?
Foster children can continue to attend school or day-care, and day-care costs are covered!
You can state the desired age group of the child that you wish to foster?
When applying to become a foster parent, you will need to tell the youth-protection worker about yourself, your personality, your lifestyle or your family ways of life. Some environments are more appropriate for children of a certain age, and some families are more harmonious with children of a certain age.
This depends on the situation and needs of the moment.
Age groups are:
0 to 1 year;
1 to 6 years;
6 to 12 years;
12 to 18 years.
There is also the possibility to foster until the child reaches the age of 21, provided the youth is in agreement and that he attends school regularly and wishes to stay in the same foster family. For more details please contact the Department of Youth Protection.
Daily financial support is offered?
Money is not an issue when fostering a child. Financial assistance is offered. To start, there is an allowance of $50 a day per child.
Then, after the evaluation is successfully completed, the daily allowance is upgraded to $100 a day per child.
There is an evaluation form to fill out?
There is a form to fill outfor evaluation purposes, covering several criteria for a foster family. This questionnaire is longer and covers more than the basic criteria, such as the criminal record check. The evaluation form is available in three languages (Inuktitut, English and French), and interpreter services and the help of the DYP can be provided for filling out the form. After the evaluation is completed, revised and approved, a foster family becomes eligible for the $100 daily allowance.
To start the evaluation process, contact your local DYP.
The $100 daily allowance is retroactive?
A successful evaluation is required to be eligible for the $100 daily allowance for fostering a child. If you have been fostering a child for a while but did not complete the evaluation process, the allowance is retroactive to the beginning of the fostering process and granted when the evaluation is successfully completed.
Some extra expenses for the child can be covered?
Financial allowance

Yearly 4maximum allowance in 2022 (taxes included)

Clothing 1 2

for each child:

under 4 years old

$396.23

from 5 to 11 years old

$438.28

from 12 to 15 years old

$549.84

from 16 to 17 years old

$625.68

Sports and cultural activities 1 2

for each child:

under 4 years old

$85.30

from 5 to 11 years old

$189.63

from 12 to 15 years old

$278.71

from 16 to 17 years old

$322.29

School supplies and extracurricular activities 1 3

For books, school supplies and some extracurricular activities

for each child attending day-care or primary school

$152.91

for each child attending high school

$258.31
There is support for foster families?
Youth Protection meets with you at least once a month. Also, some children have special needs. For that purpose, both financial and emotional support is offered.
You can even receive more training on CPR.
You can meet the biological parents?
Airfare and hotel fees are covered by the Department of Youth Protection if you do not live in the same community as the biological parents. It is important for you to know about the child's family to help facilitate the relationship and the transition with the child. Children benefit from maintaining a relationship with their parents.
Foster children just need love, care and attention?
Foster parents and fostered children can develop a strong bond and see their lives change for the better.

Share your heart, share your home. Become a foster family.