Vaccines for both influenza and COVID-19 are available at no cost in every community.
Follow the information provided by your local CLSC/Nursing Station to stay updated on the vaccination campaign in your community.
The Flu
The flu, which is caused by the influenza virus, is a highly contagious infection of the respiratory tracts. It is transmitted when a person sneezes, coughs or speaks or through contact with objects contaminated by the virus such as toys, utensils or dirty hands.
The flu can make you seriously ill even if you are in good health. It can cause serious complications among the most vulnerable individuals such as children under the age of six months, who cannot be vaccinated, and individuals with chronic health problems.
You can protect yourself and your loved ones against the influenza virus and flu complications by getting vaccinated. The vaccine is also the best way of avoiding the spread of influenza to the persons most at risk.
In the region, vaccination against the flu is offered free of charge to all.
Useful Links
Press release:
Gouvernement du Québec website:
Printable Poster: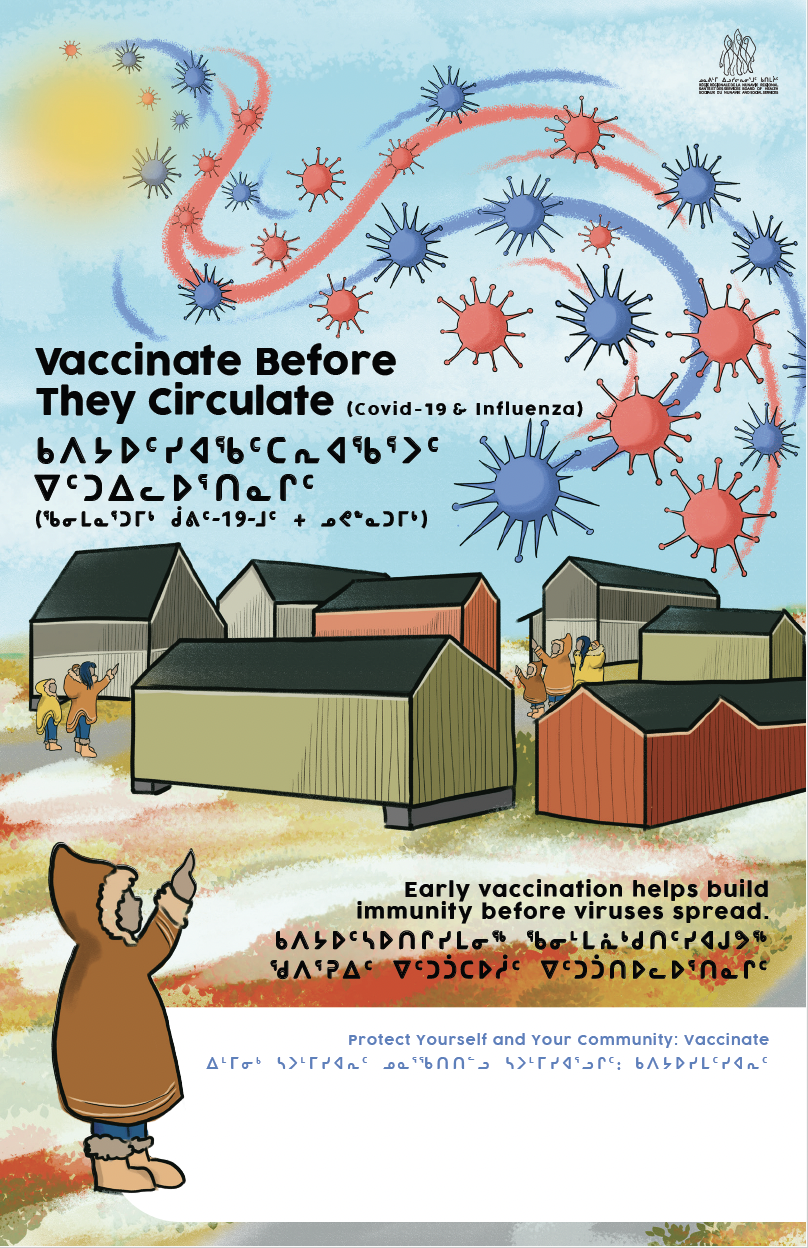 Vaccinate Before They Circulate